Ageless Honorees - 2016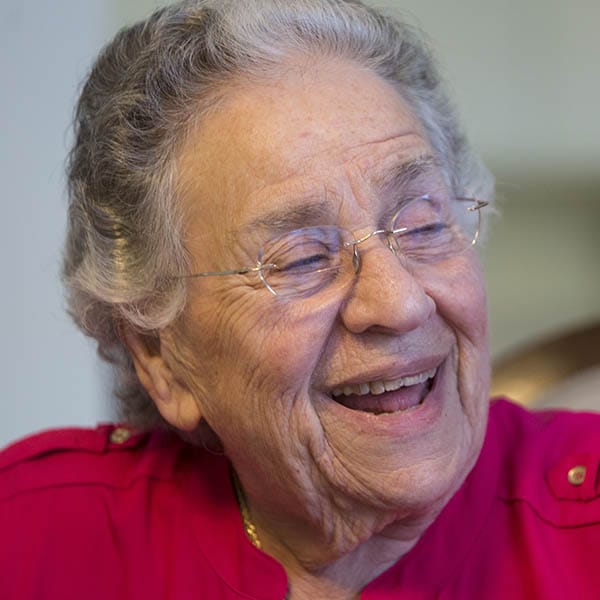 Eunice Bailis
Eunice Bailis spent 25 years working as a social worker at St. Anthony's Medical Center, helping patients and their families negotiate obstacles within the healthcare field. So, when she retired, it was only logical that she would seek out a way to help others in need. She found it with the Parkway Area Adult Education and Literacy Programs. For the past 21 years, Eunice has volunteered at the school district to work with English language learners from other countries, helping them increase their fluency and confidence while providing mentoring and friendship along the way. Armed with her electronic tablet translator, Eunice uses her unique skills and personality to help bridge the language gap and bring different cultures closer together.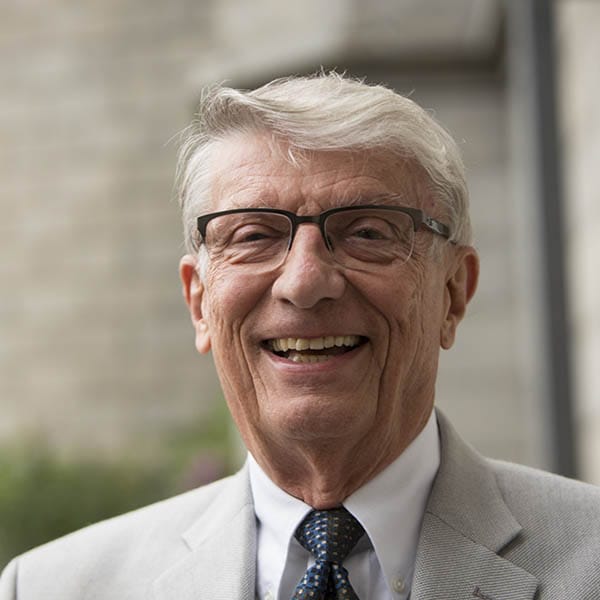 Donald Berra
Donald Berra, 81, has been a successful business leader, a committed nonprofit board member, a tireless pro-life advocate, and a generous philanthropist. Having led First Community Credit Union to growth of more than $1 billion in assets during his 23 years as CEO, Don now focuses on finding ways to help those in need. As a board member with the Defenders of the Unborn, he helps women who are in a crisis pregnancy. As a proud member of the Knights of Columbus at his parish, he helps raise money to help families going though difficult times. He and his wife also support Burkina Faso Outreach, an effort to bring Christian education and support services to that impoverished African nation.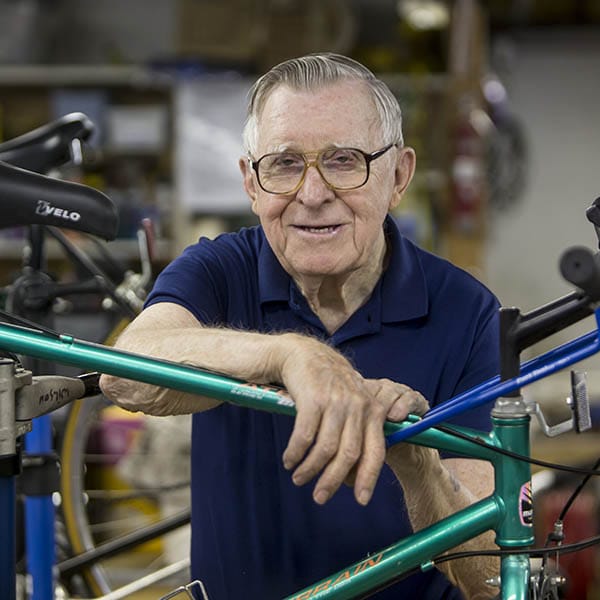 Donald W. Boekemeier
Donald Boekemeier builds things. As a mechanical engineer with McDonnell Douglas, he was involved in building guided missiles. As a long-time volunteer and house construction leader with Habitat for Humanity, he built at least 16 houses for low-income families. Volunteering at Manchester United Methodist Church, he rebuilds older bicycles that are then donated to other charities. And, at St. Luke's Hospital, he helps rebuild lives by helping as a courier, transporting patients in wheelchairs, and manning the information desk. In his "spare time, Don stays in shape physically and mentally at age 86 by walking his daughter's dog every day, playing golf, and tracing his family tree back to the old country.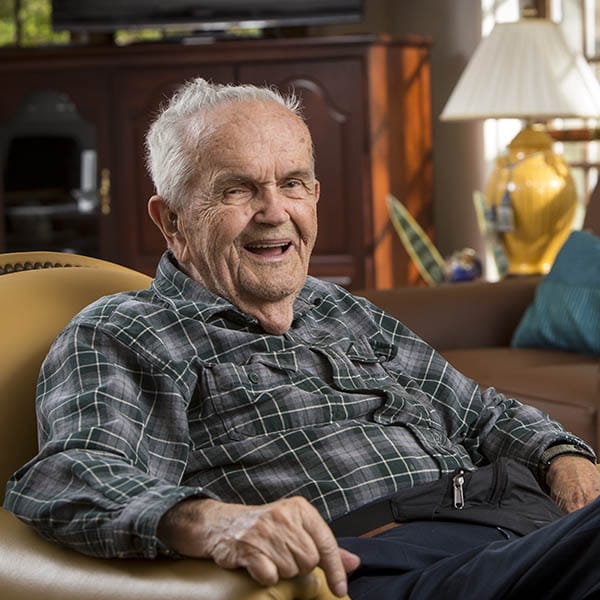 Mike Gibbons Sr.
Three mornings each week, Michael Gibbons can be found exercising at the local YMCA. The other two days, he participates in Chair Yoga, a slightly more sedentary approach to exercise. It must help keep him young, because this 91-year-old attorney remains active and engaged, driving himself everywhere and providing legal assistance to old friends and clients. In his spare time, Michael attends lectures and reads incessantly, staying on top of local, national and world affairs, and he hopes to find more time to practice the piano, which he took up again after several decades. A decorated military veteran, Michael has been described as "a gentle soul" who is always ready to help anyone he can.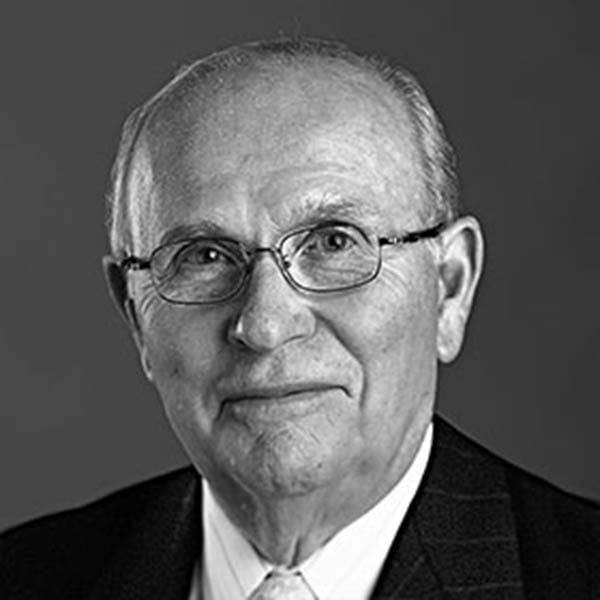 Earle Harbison Jr.
Throughout a long and distinguished career that began as an intelligence officer in the CIA and ended as President of Monsanto, Earle Harbison, Jr. established himself as an insightful, innovative and inspiring leader. Now retired at age 88, Earle has used his skills and experience to benefit a wide range of organizations over the years, from the RCGA, and the Arts and Sciences Council at Washington University, to the MUNY, Bethesda Health Advisory Board, and the Barnes-Jewish Hospital Foundation, among others. Despite his busy schedule, he still finds time for family trips to Florida, Michigan and Scotland, a regular round of golf, driving one of his 12 cars, and weekly sessions with a personal trainer.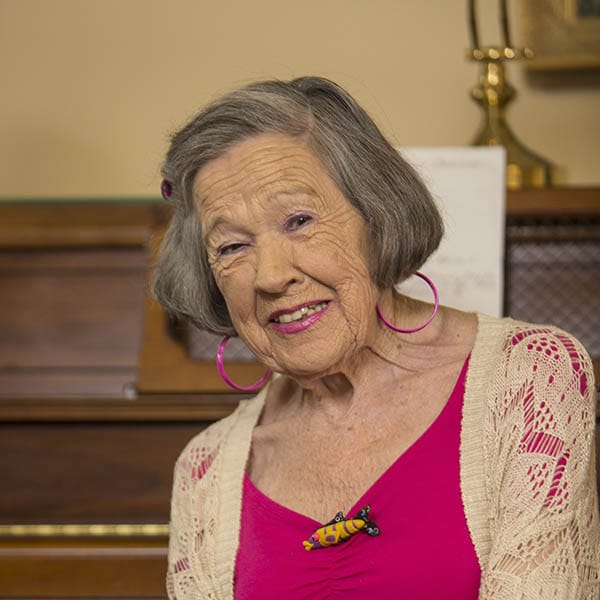 Ann Dinning Houston
Spend an hour with Ann Dinning Houston and you'll walk away feeling energized, entertained and amazed by this remarkable 91-year-old. Starting as a member of the famed Dinning Sisters musical group in the 1940s, Ann regales you with stories of life on the road, of marrying a Juilliard-trained Sioux Indian 10 years her senior, of charming her way into a 25-year career as a medical assistant with little formal training, and of raising two children, eight grandchildren and 24 great grand children from her modest home in Webster Groves. She still performs often at area retirement homes, with a mellow voice that evokes fond memories of times gone by and a life well-lived.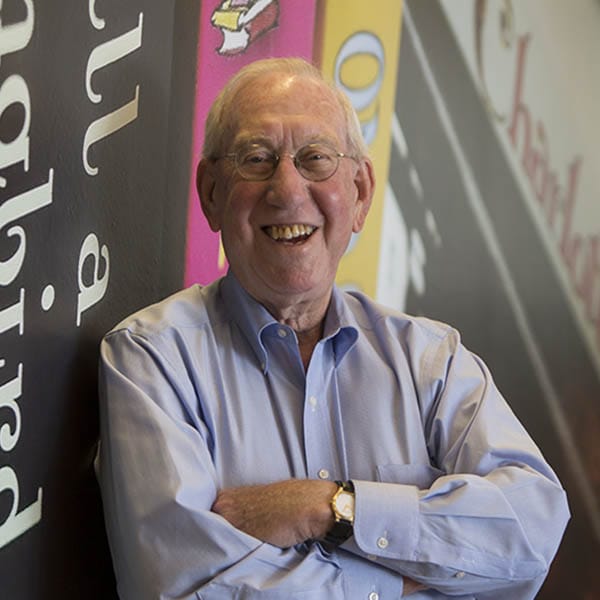 Sandy Jaffe
Sandy Jaffe has been called an unsung hero, an inspiration in giving, and a humble and caring leader. He will tell you he is just following the Golden Rule. A successful entrepreneur who built his business, The BookSource, into one of INC Magazine's Fastest Growing Companies, Sandy prefers to cite that fact that the firm is regularly listed in the area's Best Places to Work. Now 77, he takes great pride in the fact that his children have taken over day-to-day operations while remaining true to the core values of quality and service that have fueled its success. Those values are further reflected in Sandy's generosity to the many area charities that continue to benefit from his support, his leadership and his desire to make a difference.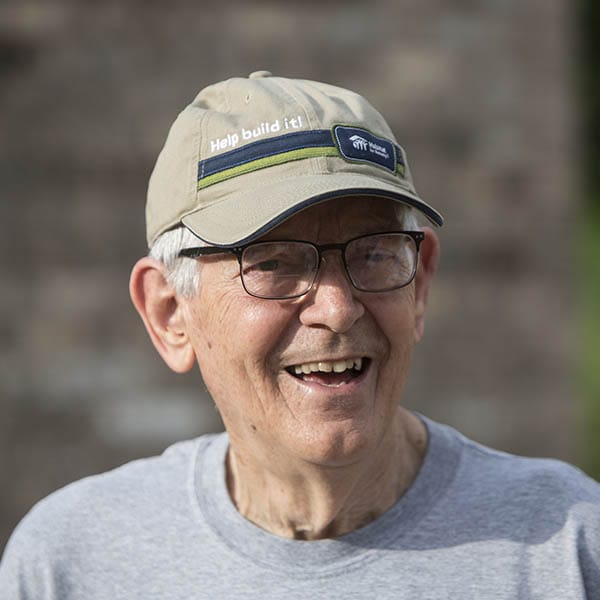 James Kennedy
James Kennedy took early retirement at age 55 from his job as Chief Information Officer at the Federal Reserve Bank of St. Louis. He quickly turned his attention to volunteering, at his parish, with the Archdiocese, for the City of Des Peres Planning and Zoning Commission, and with Habitat for Humanity. His days are often spent supervising other volunteers on Habitat construction sites, while evenings typically find him poring over proposed city projects to consider the impact on neighborhoods, infrastructure, traffic and community well-being. The Arkansas native and SLU MBA graduate also has found time to dish up a monthly meal for the homeless, serve on the board at Kenrick Seminary and coordinate the Annual Catholic Appeal across five South County parishes.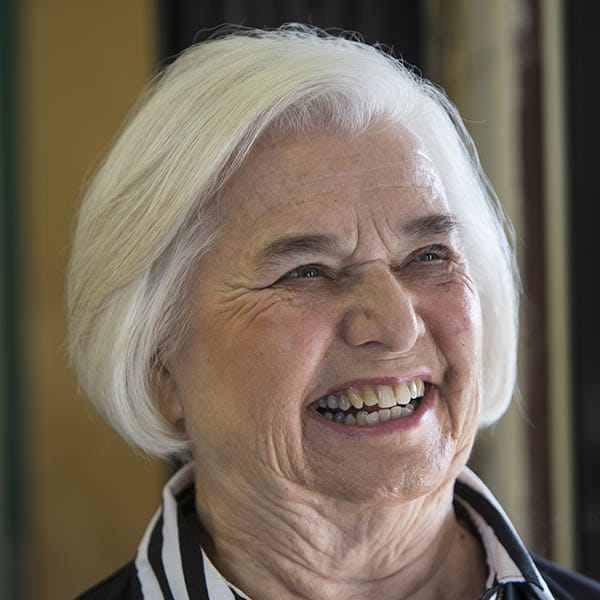 Gail Lee Knoll
At age 19, newly married Gail Knoll accompanied her Air Force husband to a posting in Paris. Her natural abilities at organization and diplomacy landed her a job as the wing commander's secretary, and proved the launching pad for a career that has now spanned 60 years. Today, at age 79, Gail continues to run the family business, Walter Knoll Florist, along with her husband, three sons and daughters-in-law, and several grandchildren. Her days are consumed with buying flowers from far off places around the globe, coordinating events from small weddings to major conventions, paying the bills, and overseeing the work of more than 100 employees. "She's never too busy to take on one more task," her son explains. "The world is a better place because of her."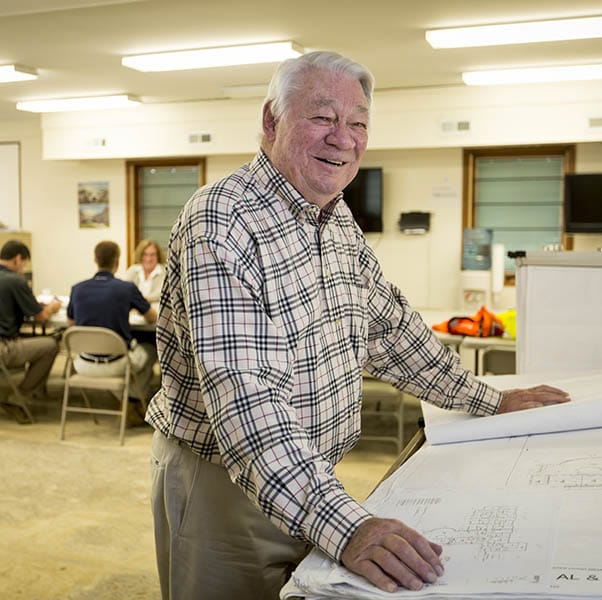 Kenneth J. Kolkmeier
At age 31, Kenneth Kolkmeier was tabbed to be the project manager for the construction of the Gateway Arch. For many people, that might be the culmination of a great career. But not Ken. He went on to build bridges and highways across Illinois and eventually become President of Nooter Construction in St. Louis. After retiring in 1996, Ken took his talents to the nonprofit sector, joining the board of Bethesda Health Group. His impact there has been dramatic, as he has been involved in every aspect of Bethesda's planning and growth, including at least 10 major new construction, renovation or expansion projects in the past 12 years. Now 84, Ken moves a bit slower physically, but his impact remains as high as the Arch.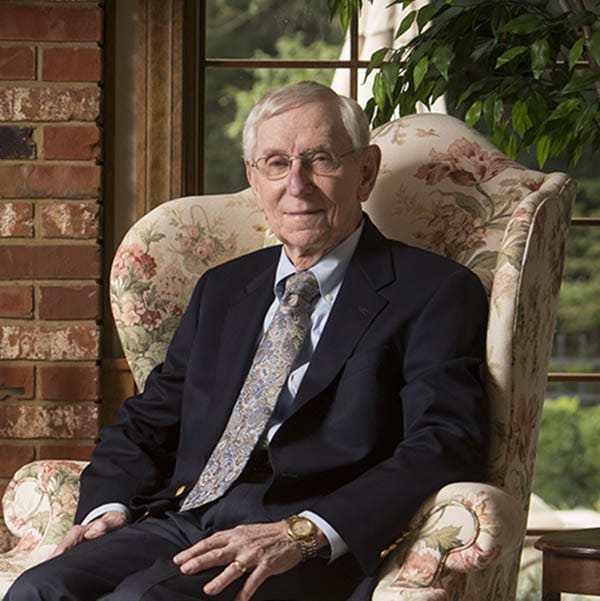 Earl Lindenberg
Throughout his career, Earl Lindenberg has been an amazingly successful entrepreneur, in large part because of his basic philosophy: to always be open and honest and accept that the client is always right. He used that approach to grow several companies, including his own technology consulting practice that earned him the Entrepreneur of the Year Award in 1996. Now retired at age 82, Earl volunteers several hours each week to share his knowledge and experience with other business leaders who seek him out for advice. He also has spent considerable time and resources supporting local charities, including Camp Wartburg, Lutheran Family and Children Services, Wings of Hope and the Fellowship of Christian Athletes.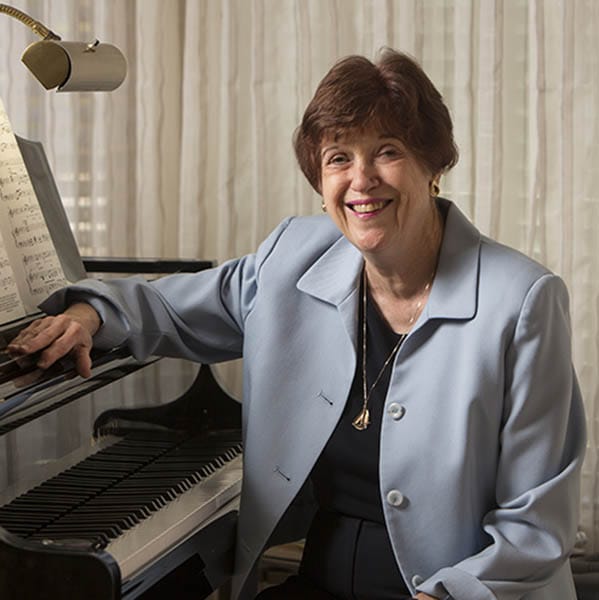 Dr. Mary McFarland
Dr. Mary McFarland "retired" in 2001 after more than 30 years as a teacher and director of professional development in the Parkway School District… but you'd never know it. At age 78, she's as busy as ever, coaching online courses developed at the Harvard Graduate School of Education, serving as a faculty member at their summer institutes, and taking every opportunity to expand her own knowledge and experiences. She also shares her love of learning with other residents at The Willows, where she presented a lecture on Lincoln: Life and Legacy. Mary provides a scholarship fund at Washington University, and generously supports other local causes, including Saint Louis University, Saint Louis Symphony, St. Louis Art Museum, and the Nine Network, among others.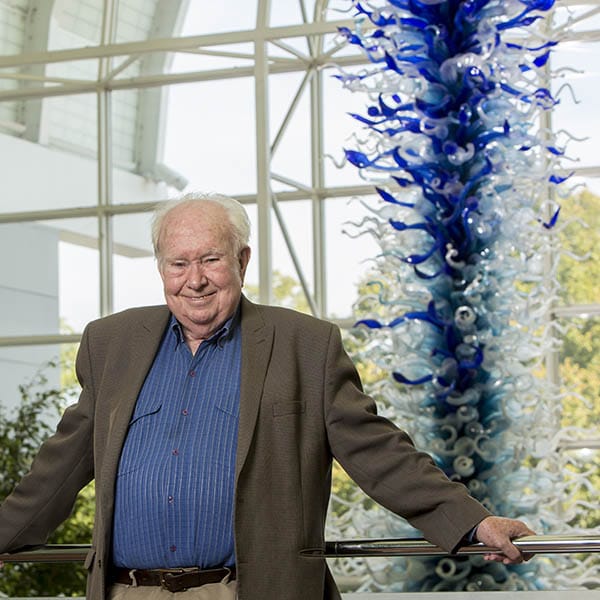 Dr. Peter Raven
Dr. Peter Raven has taught at Stanford and Washington Universities, served on numerous national and international commissions, written several books, and received countless awards for his work in science and conservation. Yet his greatest achievement is found in a tranquil corner of South St. Louis, where he helped turn the Missouri Botanical Garden into one of the world's most prestigious institutions for research, education, and botany. As President there for 39 years, Dr. Raven's achievements include creation of the Japanese Garden, the Home, Monsanto and Education Centers, the Earthways Home, and the Garden's inclusion in the Zoo-Museum Tax District. Time Magazine calls him a "Hero for the Planet." St. Louis is proud to call him one of ours.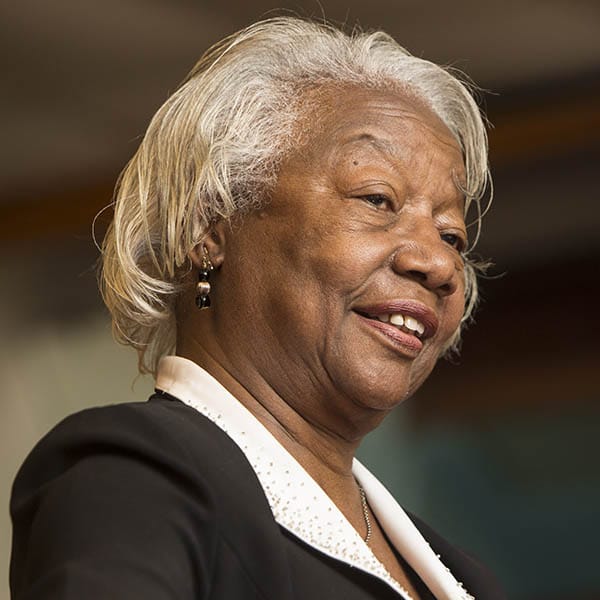 Erma Reid
Growing up, Erma Reid always wanted to be a writer, even studying Journalism at Lincoln University. Instead, she became a teacher, something she now admits she was made to do. As the first African American elementary school teacher to teach white students in Kirkwood, Erma influenced the lives of thousands of elementary school students over a 30-year career. She served as president of both the Suburban and State Teachers Associations, and was a founding member of the Kirkwood School District Foundation. At age 80, she is President Emeritus of the Kirkwood Retired School Employees Association, serves on the Kirkwood Public Library Board of Trustees, and recently completed her doctorate in Christian Education. And yes, she is finally planning to write a book.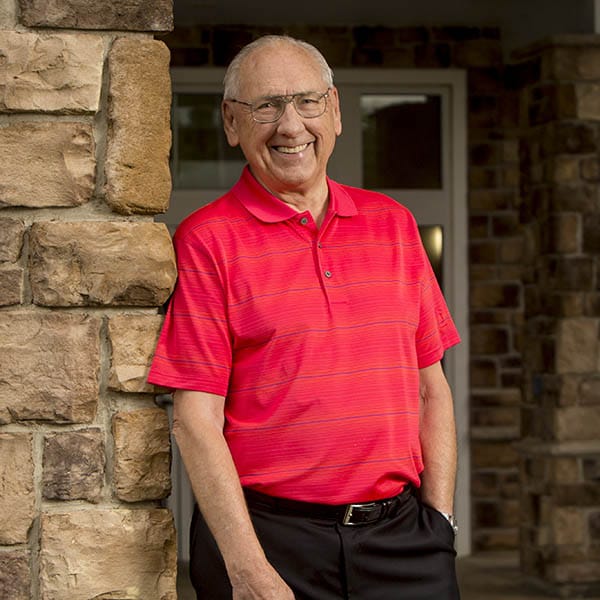 Ralph Thaman
Ralph Thaman has always tried to live up to his Eagle Scout oath, to use his training, rank and influence to better his community. After spending 46 years building and managing facilities for Anheuser Busch and Washington University, including brewery design and management, campus facility management and off campus housing maintenance, Ralph has put his talents to work for nonprofits like Eden Seminary, Good Samaritan, United Church of Christ, Ladue Chapel, and St. Andrew's. Since his retirement in 2992, he has been a leader on their boards, guided expansions, helped create model communities, and made himself invaluable in every way. At age 80, Ralph remains committed to helping seniors feel valued and able to lead full, productive lives.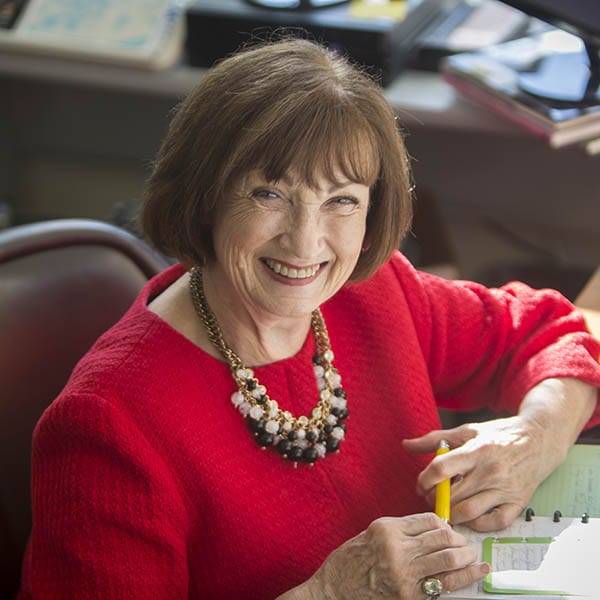 Erin Verry
Erin Verry arrived at Maryville University in 1988, and she shows no signs of leaving anytime soon. As the University's main point of contact with graduates from years prior to 1974, Erin works hard to engage alumnae/1 and build life-long relationships that will benefit both the graduate and the school. Over her 27+ years at Maryville, Erin has demonstrated an uncanny ability to organize events, from the Maryville Speakers Series and Alumni Trivia Night to annual reunions with hundreds of alumni, and intimate gatherings with major donors. Her warm smile and easy listening approach draw people to her, and the relationships she builds keep her energized. "It's all about having fun," she says. ""I can't ask for anything more."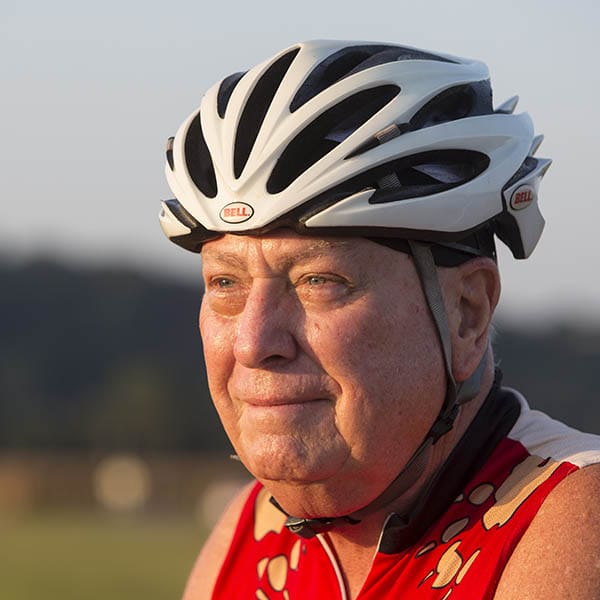 John Walters
John Walters describes himself as a detail person "who's always had the ability to organize stuff." Those skills served him well during a career in academia, including 35 years as Assistant Dean of the Washington University School of Medicine. There he coordinated all recruiting, admissions, financial aid and student life activities, carefully selecting and guiding 120 students each year out of a pool of more than 6,000 applicants. "It's no exaggeration to say John's work was critical in transforming WUSM into one of the world's prominent medical schools," says Dr. John Herweg, his boss there. After retiring, John turned to politics, winning election to the Monarch Fire Protection District for 12 years and then being appointed to the Chesterfield Police Personnel Board, which he now chairs.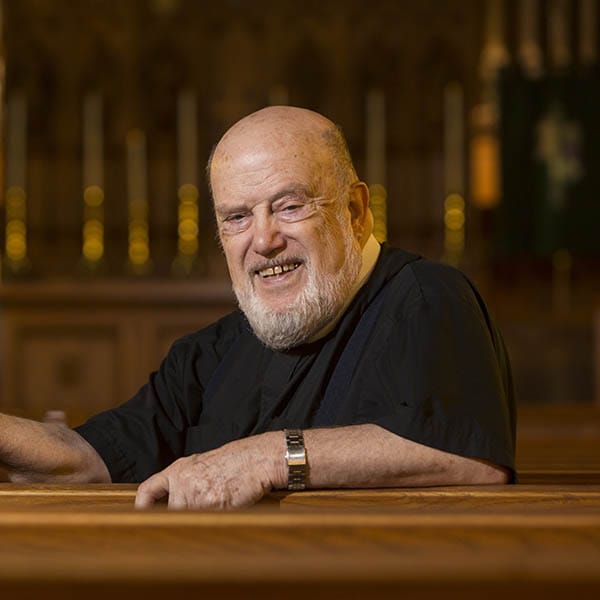 Rev. Rod Wiltse
Fr. Rod Wiltse's first assignment as a Seminarian in New York City was to teach a group of Lower East Side teen-agers, many of who were gang connected. His real desire, however, was to go to Africa, and, as an Episcopal priest, he finally made it years later after interim assignments in New York to Michigan, Louisiana, Kentucky, and St. Louis. The African's people's preoccupation with hospitality impressed him greatly, and no doubt has influenced his ongoing commitment to welcome and support his neighbors at The Willows and congregants at Webster Groves' Emmanual Episcopal Church, where he still serves as a volunteer minister. Fr. Rod's quick wit and easy going manner have made him a popular and sought after counselor, friend and inspiration to everyone he encounters.