Safe Home For Seniors Helps Out Sal
July 1, 2021
---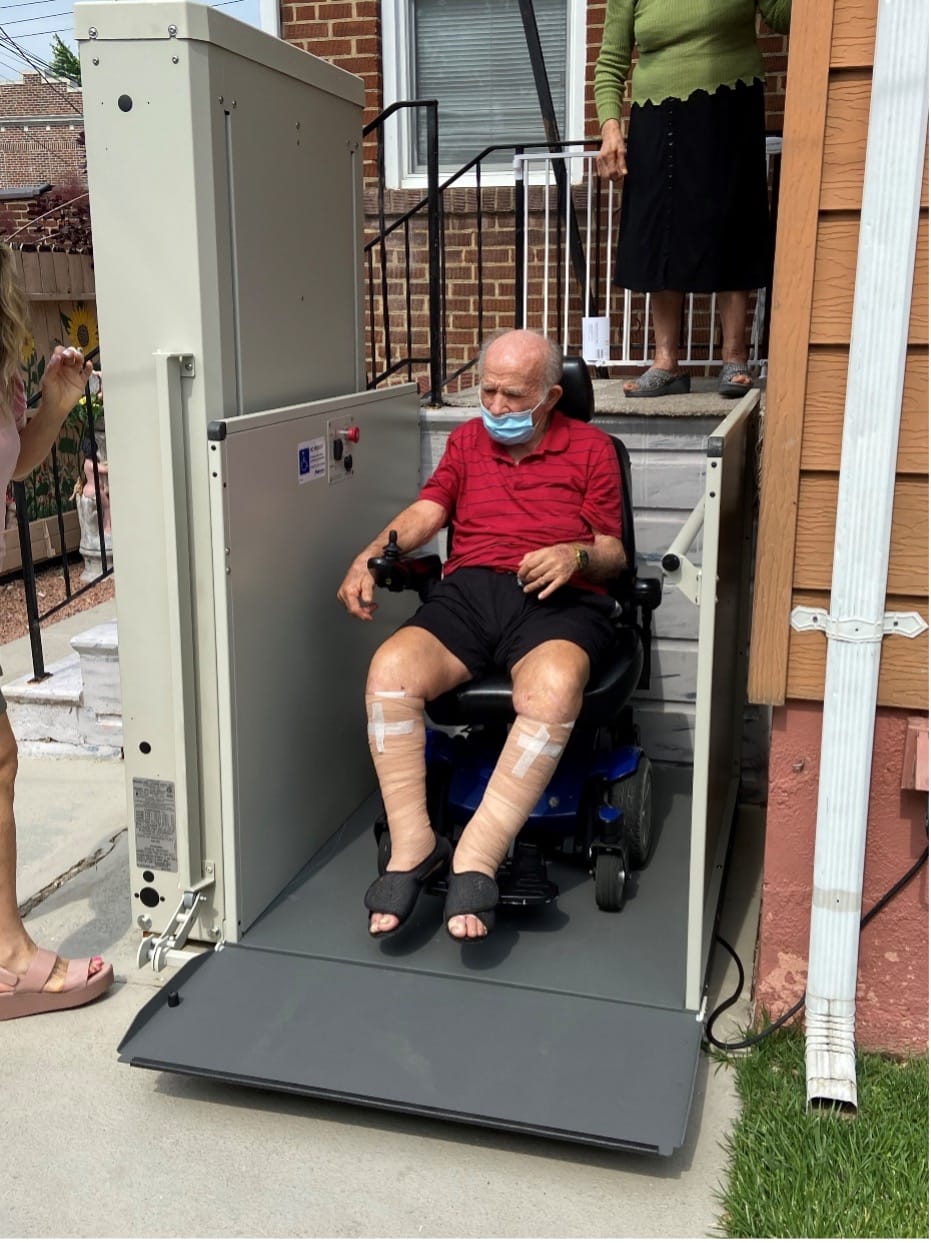 St. Andrew's Charitable Foundation's Safe Home for Seniors program recently installed a chairlift so 87-year-old Sal could safely go outside for the first time in a year!
Sal has been homebound for the past year because of a series of health issues hindering his ability to go down the stairs that lead out of his home.
The Safe Home for Seniors program provides low-income seniors with minor home repairs and safety installations. We were honored to install Sal's chairlift so he could safely go to his doctor's appointments and join his loved ones outside this summer.