St. Andrew's Keeping Low-Income Seniors Homes Safely Heated
December 5, 2019
---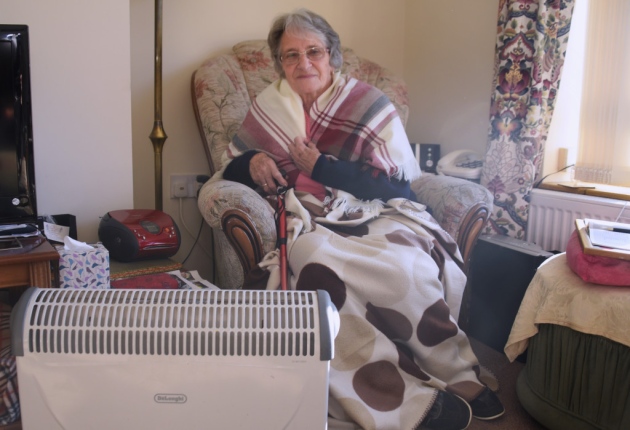 Gloria, 70, is a low-income senior living in North County. Recently the circuit board on her furnace was broken and temperatures at night were well below freezing. With no heat, Gloria turned to using multiple space heaters for her main source of heating. According to the National Fire Protection Association, space heaters account for 43% of all U.S. home heating fires. Resorting to using space heaters put Gloria in a dangerous, unsafe situation.
Gloria had to find a way to get her furnace working again, so that she could live safely in her home, without fear that a fire will start from the space heaters. Gloria called all around St. Louis to find anyone that would be able to help her with her situation but she kept getting turned away. She only has a monthly income of $1,400 but has $1,500 in monthly expenses. She had no extra money to spare. Fortunately, she was referred to St. Andrew's, when no one was able to help Gloria we were able to step in and make her home safe.
Through the Safe Home for Seniors program, our Minor Home Repair Specialist contracted with DT Restoration to remove the space heaters and fix Gloria's circuit board. Funds for the repairs were made possible by generous donors through St. Andrew's Charitable Foundation.
We followed-up with Gloria a couple days after her furnace was fixed to make sure it was still running properly. She is so happy and relieved to have a safe source of heat. "I don't know what I would have done without you. No one was able to help me until I called St. Andrew's. Bless you all!!"
If you are or know a low-income senior that is in an urgent situation and needs help, please call 314-726-5766 to see if you or they qualify for one of our life restorative programs.