NSOAAP Results
June 22, 2021
---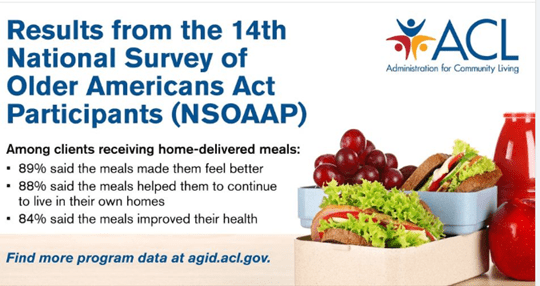 The results from the NSOAAP demonstrate the positive impact our new Healthy Foods Program will have in the lives of seniors we serve.
Our new multi-faceted Healthy Foods Program will provide 50 low-income seniors with nutritional education, SNAP assistance, and bi-monthly grocery delivery to their home of up to $100.
Delivering healthy groceries and simple recipes to our seniors will provide them with the resources needed for nutritious meals.
The Healthy Foods Program is the only program of its kind in the St. Louis area where food insecurity is prevalent among seniors. St. Andrew's Charitable Foundation is excited to see our research-driven Healthy Foods Program improve the mental and physical health of our seniors while they age in place.