National Senior Health and Fitness Day
May 26, 2021
---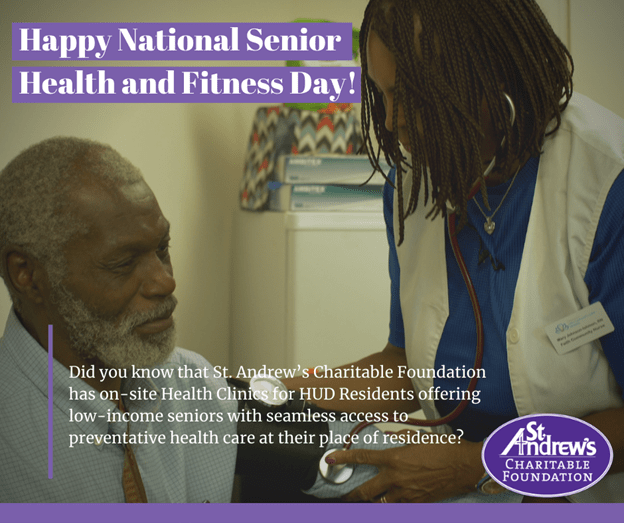 Today is National Senior Health and Fitness Day!
Did you know that St. Andrew's Charitable Foundation has on-site Health Clinics for HUD Residents offering low-income seniors with seamless access to preventative health care at their place of residence?
Through the generosity of Cape Albeon, we provide on-site, walk-in healthcare services to HUD residents at St. Andrew's of Jennings and St. Andrew's Zion/Sammy Jones at no cost—so they can get medical services before major health issues develop. This helps to reduce the need for costly emergency department care and/or hospitalizations.
You can learn more about our programs at St. Andrew's Charitable Foundation-On-Site Health Clinics.