St. Andrew's is there for low-income seniors, like Earl, when they have no one else to turn to
September 24, 2020
---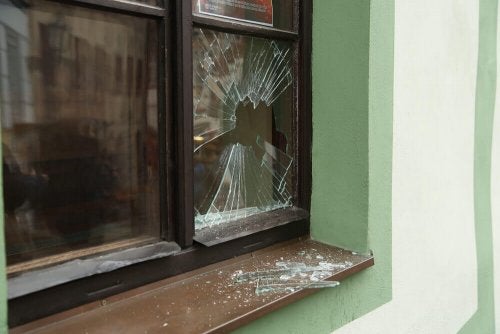 Earl, who is 62 years old, lives alone and has no family to count on. One night vandals had broken out multiple windows in his home. He could not afford to pay a company to install new windows and he didn't have anyone to help him board up the broken windows. He felt unsafe in his own home so he started to contact multiple organizations searching for help but no one could help him.
Then Earl contacted St. Andrew's and we sent out our Safe Home For Seniors' Minor Home Repair Specialist, John, to see how we could help. During our intake and assessment process we also discovered Earl was a fall risk and needed handrails installed. John was able to install new windows and handrails. Earl was very relieved and feels much safer in his own home with the work that had been completed.
"My Faith has been restored in mankind. The world would be a better place if there were more places like St. Andrew's!" – Earl S.
Through the 2020 Community Campaign for Seniors, you helped us raise funds to care for seniors like Earl, who are equally deserving of a safe and healthy life.
Together, we raised over $360,000 to help low-income seniors. Because of you, we were able to:
Provide groceries to 290 low-income seniors
Make 1,340 health and wellness calls to ensure seniors were emotionally and physically well during the high point of COVID-19
Equip all of our caregivers and senior clients with PPE to ensure everyone's safety
Made emergency calls to install air conditioners during the extreme heat
Provide weekly and daily care to those seniors needing assistance in their homes
And installed new windows and handrails to keep Earl safe.
You can still give to the 2020 Community Campaign for Seniors at https://2020campaign.stacf.org/give. The 2020 Community Campaign for Seniors is closed.