The Willows Residents Raised Money for Employee Bus Shelter
January 29, 2020
---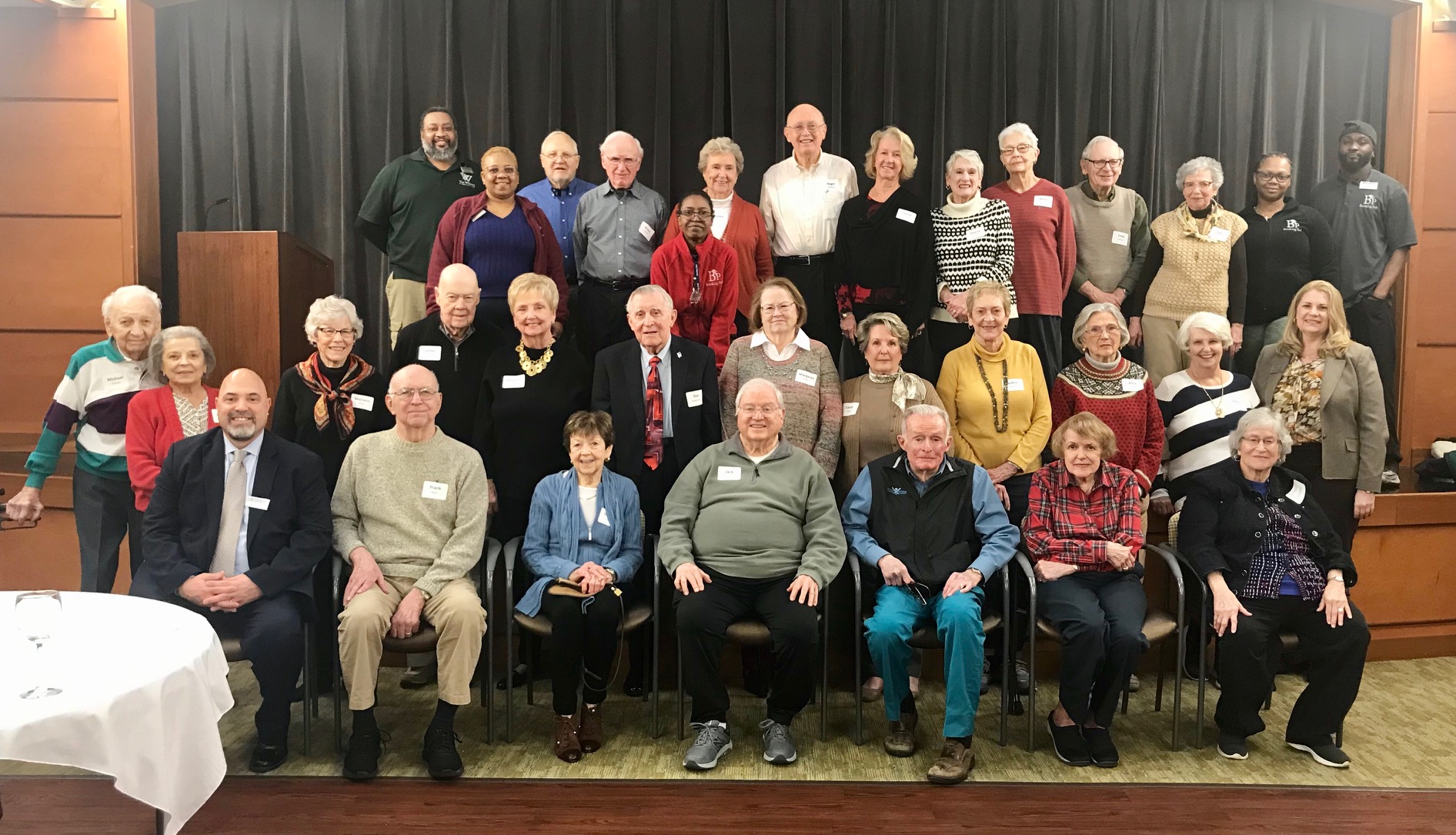 Every day the residents at The Willows and Brooking Park interact with employees throughout the different departments like the kitchen staff, activities, housekeeping, nursing, front desk, and many other areas. We are blessed to have such exceptional employees who strive daily to provide for the residents' needs in a caring, professional and skillful manner which is why the residents wanted to give back and do something special for the employees.
The residents noticed that many of the employees have to ride the bus to get to and from work. Sometimes this means the employee will be on the bus for hours each day which is already uncomfortable. Now imagine having to sit on that bus for hours after working all day and standing at an uncovered bus stop when it is raining, snowing, or below freezing. A group of residents saw this happening and knew that these employees just needed a little bit of a break.
With the help of St. Andrew's Charitable Foundation, the residents came together and raised $44,200 for the employee bus shelter. The bus shelter was completed earlier this month just in time for the snowy season. Now when employees are waiting for the bus to go home they no longer have to brave the elements.
Thank you to all of the residents that donated to the employee bus shelter:
Rainy Day Heroes
Carl Bohl
Roger Dierberg
Sally and Derick Driemeyer
Shelter Stars
Anna and Howard Anthes
Lonnie Aronson
Mariann and Frank Baker
Donald Boekemeier- In Memory of Dorothy Boekemeier
Mary and Ed Burwell
Margaret Daake
Sally and Senator Jack Danforth
Margaret and James Hade
Katie Klingler
Nancy and Rabbi Elliot Rosenstock
Linda and Todd Sanders
Joan and Jim Schmidt
Donald Stookey
Alice Vosburgh
Friends
Eva and Fred Ashner
Delores Clark
Mary and Tom Evans
Helen Hume
Carole and Walter Jones
Lucie and Chuck Peyton
Linda Solla
Mary and Bill Stewart
Donna Weber
Jack Brennan
Ann and Michael Ehnatko
Joanne Gardner
Carl Jackson
JoAnn Moore
Bruce Phillips
Mary Steinhubl
Sharon and Bob Thiemann